Electronics Recycling For Yifang USA Products
Most electronics contain heavy metals that can be harmful to human health and the environment. With technology rapidly evolving in our increasingly digital age, outdated electronic devices are thrown away at an accelerating pace. Used electronics now account for 70 percent of the toxic waste found in landfills.
Legislation surrounding electronic waste is growing too. There are currently 25 states that have mandated statewide e-waste recycling. WM Recycle America, L.L.C. and WM Lamptracker, Inc., affiliated Waste Management companies, are committed to proper management of e-waste.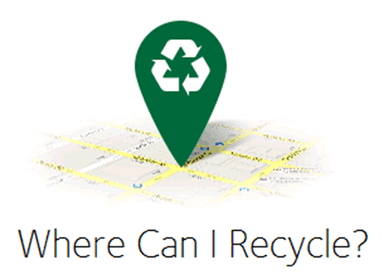 Search for a Waste Management drop-off
recycling facility near you.


Environmental Stewardship
Waste Management is committed to providing environmentally responsible solutions for handling e-waste.
Waste Management is committed to:
preventing e-waste from entering municipal incinerators or landfills
preventing the export of e-waste to developing countries
providing visible tracking of e-waste throughout the product recycling chain
Waste Management is commitment to contracting solely with certified vendors for the management of e-waste. Downstream vendors utilized for the management of e-waste are vetted and certified to The Responsible Recycling ("R2") Standard for Electronics Recyclers and/or the e-Stewards Standard for Responsible Recycling and Reuse of Electronic Equipment©.
How can I safeguard my private data before recycling?
Before disposing, recycling, or donating your e-waste, it is a good idea to remove all personal information to protect yourself from identity theft. Data wiping software is available to help you erase the memory from data-bearing e-waste prior to recycling. Another option is to remove the hard drive for example before recycling your computer. This way, you can still recycle the computer without having concerns about the data on the drive.
Numerous programs also exist to help erase your data before recycling, including:
Darik's Boot and Nuke
Self-contained boot disk that securely wipes the hard disks of most computers.
Eraser
Advanced security tool for Windows which allows you to completely remove sensitive data from your hard drive by overwriting it several times with carefully selected patterns.
Note: The above is provided for information purposes only. No endorsement is made of the quality or effectiveness of these data-erasure products
Contact Us
If you have questions please contact us at 855-347-3652.